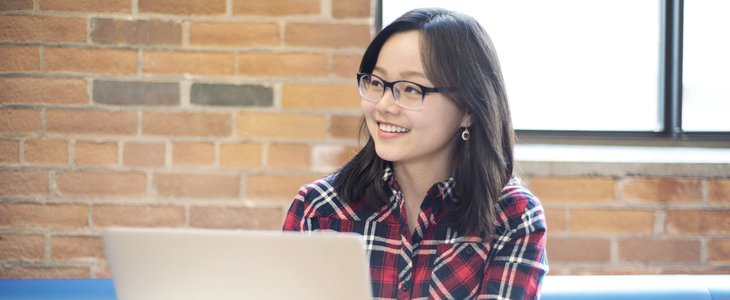 Six reasons to collect student feedback
Student feedback collected during the semester can help you understand if students are learning and grasping what you are trying to teach.
Student feedback can also give you first hand information on the success of a particular educational goal, e.g. a new teaching strategy
Student feedback can provide confirmation and validation about the effectiveness of the enormous amount of work you have invested into your classroom teaching
Student feedback can help move a teacher to become more flexible, adaptive and creative
Collecting student feedback during the course (rather than simply at the end of the course) can help prevent the frustration and disappointment you may have when you get feedback from a student at the end of the course that says the course was "extremely disappointing".
Student feedback can make students feel more invested in the course as it conveys that the teacher cares about making the course one where students count.
The focus of this guide is on formative evaluation, and using student feedback during the semester to help improve teaching.
Formative evaluation is individualized, flexible, adaptable and under the sole control of the individual teacher. One of the major benefits of collecting student feedback for a formative evaluation is that you as the teacher have complete control over what kinds of information or feedback you want to ask the students
Here you will find tips and tools to help you assess your teaching effectiveness and to design your own strategy for collecting student feedback.
The feedback collected can be informal (verbal and observational) and formal written feedback or a combination of both. In terms of formal written feedback, there are a number of tools that you can use as is, or modify to meet your specific interests, style and needs
Pick your time - three approaches that work
One top rated George Brown College teacher asks for feedback after every class for the first few weeks while she sorts out the issues. She uses a combination of a written one-minute paper for feedback and a quick end of class 'thumbs up, down or across' format. After the major issues have been identified and addressed she asks for feedback every couple of weeks.
Another top rated George Brown College teacher collects feedback at the beginning of the course while students are still deciding whether to stay or drop the course. This can provide valuable information about whether the course description was misleading, or if there is something about the design of the course or your actual teaching that put students off (e.g., how the assignments and exams were presented may have scared off some students). You can learn a great deal from these early leavers even if you may not always like what they say.
One top rated George Brown College teacher asks for student feedback again near the end of the semester to 'check in' and get feedback on how effective the changes were in improving his teaching.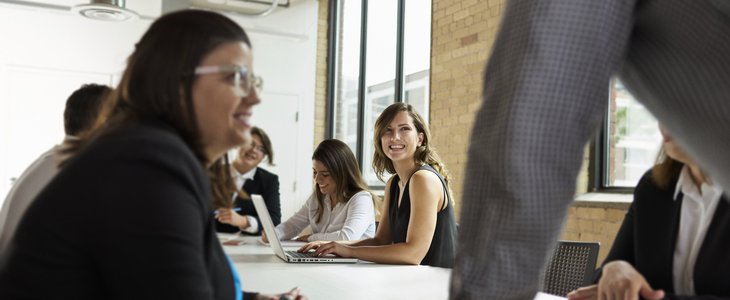 What GBC teachers say
The top rated teachers said that when they notice students weren't engaged in the classroom (they were falling asleep or not paying attention), they asked to speak with the student after class to find out how things were going. The feedback helped the teacher identify if there was something that needed to be addressed by the teacher or by the student.
The top rated teachers suggest that presenting a summary of the student feedback doesn't take more than 5 or 10 minutes of class time to compete. One top teacher presents a PowerPoint of all the comments and then identifies what she is going to change. This also opens the door for explaining your rationale for not implementing other suggestions (e.g., not in your control, not agreed to by the majority of students). This can then help decrease student frustration (and subsequent low ratings on the final summative evaluation) if students understand both why and what you are not able to change.
In deciding what to select as the one or two areas for change, one teacher suggests that he selects these based on those suggestions that are reasonable to implement, and those identified by the majority of students.
Here are some quotes from teachers with high satisfaction ratings on the end of year evaluations on how and why they collect student feedback. These come from faculty in diverse divisions who teach small classes, labs or in classes with up to 120 students.
Teaching is an interactive process, so I get to know the individual student. I take the opportunity to connect with each student (inside the classroom and in the halls) and I get to know him or her as individuals. I know each student's name, and I single him or her out in the class for answers. So they come prepared for class because I think they want to do well, and to get the recognition for being in class and doing well.
I identify those things that I can't do anything about, and I am open to their suggestions about the things that I can do something about. I teach the students how to be an adult and I treat them like an adult.
I make direct eye contact with each of the 90 students in the class. I am really terrible at remembering names, but I do engage them in conversations and know who they are as a person. I have conversations or dialogues with them, and ask questions such as 'where does this fit for you?'. I try to be open and accessible to them and I move around the classroom.
Sometimes the student's response has nothing to do with you, but may be related to what you are teaching that has unsettled them in some way. I would have never known this if I didn't pick upon the student's behaviour in class and ask for feedback.
I am also currently a student, so I am in the same boat as my students as a learner. So I don't approach teaching as "I am the teacher, so do as I say". I am there to help students learn. I have a class of 70 students and I ask for feedback in surveys, talking to students informally, and I have a suggestion box in the classroom. I tabulate results of the surveys and put them on an overhead. I do this because I want them to know that they are being heard, and that I view them as part of a team to come up with solutions for improving their learning experience.
Informally students told me that when teachers don't focus solely on their own teaching and realize who the students really are, then students are much more satisfied with the course.
I use a "check-in form" and ask students two questions: 1) "How's it going? and "What troubles are they experiencing with learning (e.g. balancing work and school and time management)?"; and, 2) as an instructor, "What do I need to start doing, stop doing and continue doing. I then review the feedback and do a 5-minute report back. The feedback is often overly solicitous, but there are also some really good suggestions.
I also use a student self-assessment tool. I ask the student to do a self-assessment first. Then I look at their logbook and review this with their self-assessment and identify any gaps. I also ask the students informally if they "got it". I can also assess if the students are learning by the way they respond.
I find that verbal feedback is easier than written. I now ask them where I can improve every few weeks.
I treat students with respect and as individuals. I do a 10-minute eye-to-eye feedback session with each student, and tell them the areas that they are strong in, and the areas that they could be stronger in. I think it is really important that the teacher conveys to the student that they have been heard.
I get to know every student and I learn every students name in the first week (I pay them $1 if I don't know their name after that). I try to make the course relevant to every student e.g. how does the course relate to the students' career goals. I approach course development from the 'what's in it for your audience' perspective.
I take the position that if I were doing my job well, then they will be there. I ask for student feedback because I miss not being evaluated like I was in business.
I want to know who the learners are and get their feedback throughout the session. I evaluate every session to get a sense of what's working to facilitate student learning and what's not. So, I collect quick feedback after every session. I use a number of different tools such as the 1- minute manager or a simple thumbs up, thumbs down or across format for an immediate reaction. I find that students get bored with the same feedback tool, so I change them around. I think asking how things are working for students at the mid-term point is too late, so I ask them every week until the issues are sorted out, then I ask for feedback every other week after that.
I like to get student feedback because it validates what I planned actually works, and it tells me what I am missing. I think being constantly curious is also part of my motivation to ask for student feedback.
Ten tools to try
In terms of the informal feedback, you will want to listen to the class not just with your ears but also with your eyes: keeping an eye on how students are responding to you in the classroom.
Are the students actively engaged?
Are they asking questions and responding to your questions?
Are students not showing up for class?
Are students sleeping or talking to other students during the class?
Student feedback can be collected in the classroom setting and online. It can be as immediate as voting on PollEverywhere or try using your Blackboard course site or SurveyMonkey.
Tool 1
The one-minute paper
The one-minute paper can be used to ascertain students' understanding of a class and/or getting a sense of how students would rate the course. The procedure is simple: give students the last few minutes of class to write the answer(s) to one or two specific questions you want to ask them; collect the answers and synthesize them in any way you like; respond in some way during the following class period.If you want to focus on student understanding, your question may be general ("What was the most important point in the lecture?") or rather specific ("Summarize two conflicting points about global warming"). You can begin your next class by clarifying areas that the students had difficulty understanding. You can also ask students the question of what they would like to learn more about.If you want to focus on how students perceive your teaching, you may want to ask questions about organization ("How well do the discussions integrate with the reading?"), or style ("How comfortable do you feel asking questions?"), or clarity (How clear was today's class for you?"). Some other general questions that you may want to ask for feedback on your teaching are:
What am I doing well to help you learn in the classroom?
What I am not doing well to help you learn in the classroom?
What should I continue to do to help you learn in the classroom?
If you summarize responses for them and convey your plans for desirable changes, students will tend to find you a responsive teacher.
Source: Magnan, B. (1991) The one-minute paper. Teaching Concerns: A newsletter for faculty and teaching assistants
Tool 2
Start, Stop, Continue: Your opinion counts!
What should I start doing in the classroom to help you learn?
What should I stop doing in the classroom to help you learn?
What should I continue to do in the classroom to help you learn?
(Thanks for your feedback - Please drop your completed form in the suggestion box at the back of the classroom)
Tool 3
Three things about this course…
The three things I liked most about the teaching in this course were…
The three things I disliked most about the teaching of this course were…
My suggestions and comments for improving the teaching in the course are…
Thanks for your feedback - please hand in your completed form at the end of the class.
Source: Sample provided by Shirley Lesch, Centre for Continuous Learning, George Brown College, June 2007
Tool 4
Online student feedback
Professor Milman has used a number of free online survey tools for collecting student feedback on her teaching, including Survey Monkey and QuestionPro (see Milman has used SurveyMonkey for the past few years for collecting student feedback for her mid-term tune-up evaluation. She maintains a free account with SurveyMonkey that allows her to develop a survey of up to 30 questions for as many as 100 respondents. The data are available for up to 10 days, which she copies and pastes to a word processing or HTML editing software. She uses SurveyMonkey because it was one of the first free online tools and it is simple, easy to use, easily accessed, and easy to modify previously created surveys.
For her online courses, Milman always provides feedback in written format as a PDF file that can be downloaded from one week's lecture.
Source: Milman, N. (2006). The mid-term tune-up: Getting student feedback before it is too late. Distance Learning: 3, 3; Alumni Library pg. 67
Tool 5
The 3 part invitation evaluation
Professor Fraser taught chemistry to a class of 60 and engaged students in a 3-part process of feedback. She assigns 1% of the total grade for the students completing the feedback components of the course. Her experience was that if the teacher makes the point that when students trust that we take them seriously by reading and responding to what they have to say, this makes a huge difference to them and their experience in the course.
At the beginning of the course she asks each student to identify their-interests, background experience coming into the course, goals in taking the course.
At the course mid-term she asks students to review their goals and identify what the teacher and peers can do to improve their learning experience.
After the final exam she asks students to provide feedback again related to

how well they felt they met their goals
what they found most challenging
what they found most rewarding
regardless of the role chemistry will play in their future, she asks them to comment on how the course increased their understanding and appreciation of chemistry
what suggestions do they have for the teacher to become a better teacher and improve the course for the future
other comments
Source: Fraser, C. (2004) Engaging evaluations: Helping students consider their learning. Teaching Concerns: A newsletter for faculty and teaching assistants
Tool 6
Sargent's system
Professor Sargent structures the questions around students' learning processes. She writes four questions on the board and asks the students to respond on their own paper.
What knowledge and experience have you contributed to this course?
How have your peers aided your learning?
How has the instructor and/or course material aided your learning?
Has anything been hindering your learning?
After compiling the responses to the questions, Sargent organizes the comments into three categories and reports the findings in the next class – either at the beginning or the end, depending on the learning activities planned for the day.
Things that are going well
Things that we can work on
Things we can't change
Source: Sargent, C. (2007). Using mid-semester evaluations to encourage active learning. Teaching Concerns: A newsletter for faculty and teaching assistants
Tool 7
Loevinger's Questions
Professor Loevinger developed this tool in an attempt to deal with the issue of having students stumble into the classroom half-awake, and often half-prepared, putting their heads on their desks, talking to each other, and generally resisting attempts to get them to enter whatever discussion she was attempting to have in the classroom. All previous attempts to correct the problem had failed. She tried glaring at the students who were talking, and asking students to paraphrase each other's remarks during the discussion, but they said that she "wasn't listening to them". At mid-term she included two new questions for the students to answer:
What is the one thing you want me to do to improve the course?
What is the one thing you want the other students to do to improve the course?
Loevinger then typed the responses on one page that were most helpful for question #1, and included all the responses to question #2. She noticed a distinct change in her class after this point.
Source: Loevinger, N. (1993). Using a mid-term evaluation to give students responsibility for the course. Teaching Concerns: A newsletter for faculty and teaching assistants
Tool 8
The mid-term tune-up
Based on the experience of receiving an extremely disappointing evaluation from a student at the end of the course when she could not do anything about it, Professor Milman developed the mid-term tune-up tool. She uses the car tune-up analogy as the basis for the tool, and identifies that just like "cars need fixin'-so do most courses/instructors". The mid-term tune-up tool asks three questions:
What's running well? (What most helps you learn in this class?)
What needs fixing? (What impedes your learning, and how can realistic improvements or changes be made?)
Please write any other comments you'd like to share.
Source: Milman, N. (2006). The mid-term tune-up: Getting student feedback before it is too late. Distance Learning: 3, 3; Alumni Library pg. 67
Tool 9
Gunn's reflective feedback tool
Professor Gunn teaches 85 students in an Intensive English program. In addition to collecting on-going feedback from the students, and an end-of-term anonymous evaluation, she asks students to provide more reflective feedback halfway through the semester. Gunn asks the students to put their name on the form, as she responds to the students' concerns individually. The content of her mid-semester reflective feedback tool is outlined below.
Mid-semester reflective feedback
We are now more than halfway through this semester. I would like you to give me some feedback regarding this course. Please answer as many of the following questions as you want to as they apply to you. I am NOT looking for compliments – I am looking for honest feedback to help ensure that the rest of this course will help you achieve your educational goals.
What is helping you learn in this course? Think about, for example, what you do both inside and outside of class, the textbook, my teaching approach, etc.
What is NOT helping you learn? Think about, for example, what you do both inside and outside of class, the textbook, my teaching approach, etc.
Is there anything you would like to see changed in this course?
What can I do to help you?
What can you do to help yourself?
Do you have any other comments?
Source: Gunn, C. (2005). Prioritizing practitioner research: An example from the field. Language Teaching Research. 9, 1. pp. 97-112.
Tool 10
The Muddiest Point
Researchers Bateman and Roberts describe a two-way fast feedback tool that is simple for the teacher to use and identifies gaps in student learning. They identify that what differentiates this tool from the "minute paper" tool, is the key requirement of the instructor to provide prompt reverse feedback to students, not only by changing the manner of teaching (when necessary), but also by clearing up confusion and answering questions that were not raised during the class.
Two questions that can be asked to identify the effectiveness of your teaching, as well as how well students are learning, that can be used in the two-way fast feedback are:
What was the muddiest point in the lecture?
What was the most important thing learned?
Bateman and Roberts note that the two-way fast feedback does not encourage students to dictate what should be taught. The teacher must still ultimately decide what to teach as they usually know more about the topic than the students. But they add that students do have a unique insight into which topics are confusing, boring, or of dubious importance to them.
Source: Bateman, G. and Roberts, H. (1995). Two-way fast feedback for continuous improvement of teaching and learning. Quality Progress. Vol. 28, Iss. 10. p. 168